When I first got to law school, everyone was so shocked when they asked my major and I said "English, specifically Creative Writing."  Most of my peers were political science, business, or international affairs or something equally as "pre-law" as those majors.  Everyone was curious about why I chose to go to law school.  To be honest, I was a little concerned that I wouldn't be as prepared for law school as some of my poli-sci peers.  But, as the first semester of my 1L year started, I found that my creative writing major had some hidden lessons that apply to law school, and to life.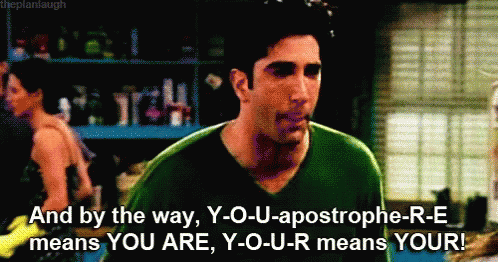 I Know The Grammar Rules
Starting with the most obvious benefits that could come from a writing major, I know how to write and edit.  I know the grammar rules and I know how to use a semicolon. In my creative writing classes, half of our work was writing our own pieces, and the other half was editing other students' pieces, so not only am I confident in my own writing, but I am also confident helping my peers with their writing.
In the field of law (and in every field) grammar is extremely important.  When writing legal briefs and memos you have a very short amount of time to make your point.  With this in mind, you don't want your legal professor (or the Judge in the case you're working on) to be distracted from your argument with grammar mistakes.  Being able to condense, expand, twist, and shape what you've written into a coherent, succinct argument is extremely useful for legal writing and it's something I was able to perfect in undergrad.
I Know How To Give And Receive Criticism
In the world of creative writing, we do these lovely little things called "workshops."  Workshopping a piece consists of a student pouring their heart and soul into a short story, poem, or personal essay, handing out copies to the rest of the class, then coming back a week later and sitting, silently, while the rest of the class tears your work to shreds.  A common mantra of the creative writing major is "I want improvement more than praise."  Through my degree, I learned to separate my own personal worth from the value of my work.  I learned that just because my work isn't good right now, that doesn't mean that I'm not good.  I learned to listen to others tell me everything wrong with what I did and take it as instructions for what to do in the future.  This was not an easy thing to learn, but it has been extremely beneficial.
I am going to let you in on a little secret… law school is HARD.  No matter what background you come from, you're going to find that law school is an entirely different beast that needs taming.  As with anything in life, you're going to stumble a few times.  The important thing is to pick up and keep going.  Luckily, law school is a learning environment.  This means your stumbles will come with lots of help to pick you back up.  This help is often found in the form of constructive criticism.  Whether it be red scribbles from your legal writing professor on your first memo, conversations in office hours with your torts professor going over a practice exam, or getting reviewed by your first employer in an internship, you're going to experience constructive criticism.  My creative writing major helped me learn to be gracious in accepting this criticism and helped me know how to change these constructive criticisms into action.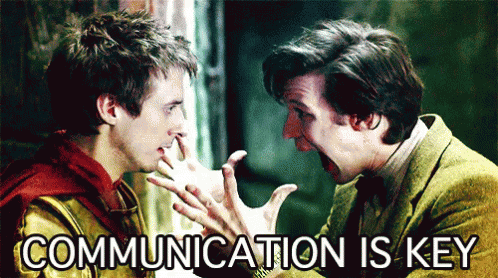 I Know How To Communicate
Boiling creative writing down to its most basic form, what I really learned was communication.  I learned how to better communicate my thoughts, my opinions, and my ideas into a form for others to understand.  Whether this be in indirect ways like poetry, or extremely direct ways like in creative non-fiction, I learned how to say what I mean.  This may seem like something easy and obvious, but it is surprising how useful this skill is in everyday life.
One of the most important parts of law is being able to communicate.  With other lawyers, with judges, and with clients; a lawyer must know how to explain their thinking and their arguments.  A lawyer must also know how to explain other people's arguments.  Communication is so important.  Not only must a lawyer understand the "legalese" but they must also be able to translate that into everyday language for their clients.  Everything about law is hinged upon communication, and my creative writing major makes me an expert in communication.
When I was looking at my options for my future, I talked to the pre-law advisor about what major I should choose and she said "it doesn't matter what your major is, as long as your GPA is high enough to get in to the law school you want."  I took that to heart.  Rather than going into political science or other pre-law major, I chose something fun that I could enjoy doing while still getting good grades.  I chose creative writing.  When I finally started law school, I didn't expect my creative writing major to help me all that much, but I found that my poetry-writing, story-editing, sci-fi-fan-fiction-ing major had so many hidden lessons that have aided me in the transition to law school.
I fully believe what that advisor told me back then, it really doesn't matter what major you're coming into law school with.  Every single major has hidden lessons that help with law school, and with life.  For a chemistry major, they have been trained in seeing the way things fit together and break apart, so they might be faster to see trends in torts cases.  For a music major, they see how different instruments come together to make a symphony, so looking at how the different parts of government come together to make a nation will help them understand the constitution so much better than someone without that background.
Overall, come into law school with confidence.  You have so much to offer here, no matter what your background is.  We can't wait to have you.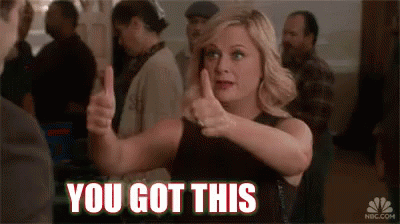 Christina Ahrens, 2L