Do I really want to stay in Tallahassee for three more years? Would I benefit from moving? Do I need a change in my life? These are the questions that pop into so many Florida State undergraduates' minds when considering a transition to Florida State Law. These also happen to be the questions that popped into my mind three years ago. Being a third-year law student, I have had the time to reflect on my law school admissions journey and affirm that I chose the best school for me. The transition from being a Florida State undergraduate to being a Florida State law student was life changing for me, in all the best ways.
Law school is an experience that can often shift students' viewpoints on how they can perform to the best of their abilities. During this process, the last thing a first-year law student needs is to learn a whole new city. Staying at Florida State not only brought me comfort, but it also brought me several advantages. While I was trying to learn how to read and brief cases, I did not have to find a new favorite place to study, where the closest grocery store was, or what was considered an iconic pizza shop. I was able to shift all of my focus to law school from the very first day of 1L year with nothing on my mind but performing well and learning everything I could.
More than that though, staying at Florida State has also allowed me to expand on the professional network I had spent four years creating during my time as an undergraduate. I am able to build on existing connections while creating new ones, rather than starting from scratch. Along with this, I am able to show future connections and employers that I am someone who they
can count on for stability.
As for the concerns of needing a change, Florida State University College of Law, while reminiscent of the camaraderie of the undergraduate campus, is far removed from the main establishments of Florida State. This law school will feel different in every possible way because everything you need is in two buildings. Although I rarely go to main campus, when I do, it feels like a completely different place. Overall, the feeling of change will come, but the comfort will stay. My deciding factor for attending Florida State Law was that this law school felt like home from the very beginning, and that is something I could not have replicated at any other institution.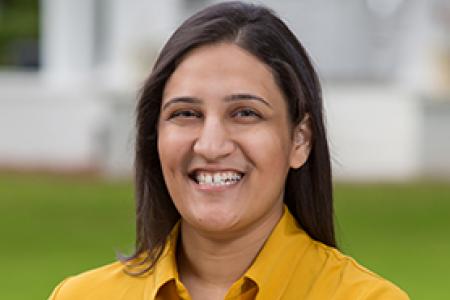 Nikki K. Bhavsar, 3L